Note: You'll pay 5% less if you have a finalized confirmed booking code from our website.
Yazd Seven Hostel
, a cozy residence with 6 rooms and a dorm room with 4 beds, is one of the best choices you have for an economy stay in this ancient city. Like most of the other hostels in Yazd, this hostel is also located in the old town of Yazd with great access to the major historic sites like Jameh Mosque and Alexander's Prison. Offering free drinks like tea, coffee, and water during your stay makes this hostel a proper option among Yazd Hostels. This historical desert city is one of the most popular tourist destinations in Iran. To house the considerable number of the visitors, Yazd boasts almost all types of accommodation facilities like hotels, hostels, and guesthouses.
Yazd hotels
are distinct in Iran's accommodation sector because of their unique architecture. Some of them are fabulous old houses with gardens and beautiful yards. Yazd's traditional hotels offer their guests an experience of going back in history and feeling the atmosphere of the ancient Iranian life-style in a desert city. Don't worry if your budget doesn't meet the requirements of staying in a luxury hotel. The diversity of cheap hotels and hostels in Yazd makes the city a favorite destination for budget travelers in Iran. Yazd's traditional guesthouses are also other choices for backpackers and travelers who don't care much about the level of luxury.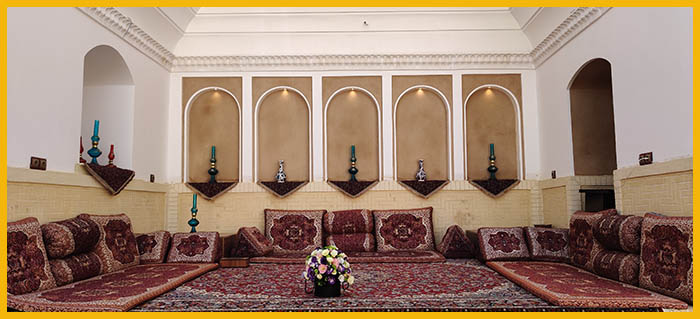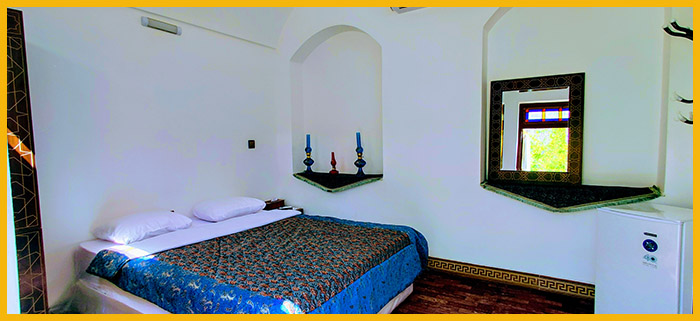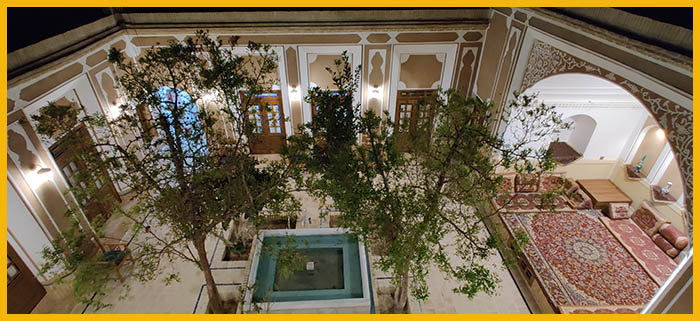 Yazd Tours
Yazd, a city at the center of Iran, is located between Isfahan and Kerman. It is 623 km away from Tehran, the capital city of Iran. Yazd's traditional urban architecture and glorious historical sites attract millions of tourists every year. The city is also surrounded by Iran's two famous deserts, Dasht-e Kavir and Kavir-e Lut. All these marvelous attractions make
Yazd tours
very popular among tourists interested in cultural tourism and desert tours. A Yazd tour is an indispensable part of
Iran tours
due to the magical architecture of its old houses and historic spots. Yazd is also one of the best options for Iran's desert tours. Most of Iran's travel agencies include Yazd tours as a favorite part of their annual schedule. During your visit to Yazd, by booking one of our great packages (ordinary or VIP tours), you will enjoy visiting all the major attractions in and around this ancient city. Professional and skilled
Yazd tour guides
will do their best to help you experience a memorable visit to the region.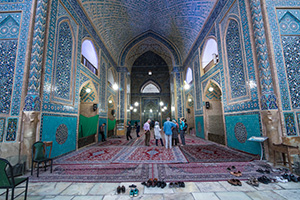 Yazd Day Tour
Our
Yazd day tours
include visits to most of the popular tourist attractions in the city. These tours take you to Jameh Mosque of Yazd, famous for its high minarets, ancient fire temples of Zoroastrian, Towers of Silence and Amir Chakhmaq Complex. By booking a Yazd sightseeing tour, you can enjoy visiting beautiful and unique architecture of the old town of Yazd and get familiar with the ancient life-style of the residents of this living museum. We try to include most of the major tourist attractions in Yazd in our itinerary, but covering the majestic tourist spots around the city isn't possible in these one-day tours. If you long for a journey around the city, you should book one of our Bafgh desert tours to experience the utter sublimity of the interminable sand dunes.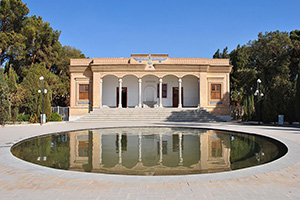 Bafgh Desert Tours
The tourists interested in natural tourist attractions shouldn't miss booking an Iran desert tour.
Yazd desert tours
are among the most popular ones organized in Iran. Bafgh is an hour and a half drive from Yazd.
Bafgh desert tours
include an unforgettable visit to the beautiful desert of Bafgh. As well as hiking through the golden dunes, these tours also include exciting desert activities such as camel riding and desert trekking. You will enjoy getting warm around a campfire in our Bafgh desert tour. Eating delicious local meals while relishing the marvels of Bafgh will add another fascinating aspect to the tour. The prices of the tours operated in Bafgh desert in Yazd province are very reasonable in comparison with other similar packages. Bafgh desert tours are among the best desert tours provided in Iran because of the wonderful natural sights visited in their course and also due to the proximity of the desert to Yazd.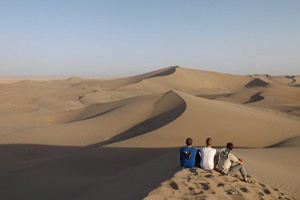 Yazd Tourist Attractions
Yazd, an ancient city, located in the middle of two deserts in Iran, is a living museum with a variety of tourist attractions. The city is a popular tourist destination due to its fantastic geographical location and old history.
Yazd's tourist attractions
include a diversity of historic and natural sites in and around the city.
Amir Chakhmaq Complex
, a must-see site in Yazd, is the most visited of these highlights. The complex owes its name to a governor of the city in the 15th century. This historic attraction contains a mosque, a caravanserai, an old bathhouse and water well. Masjid-e Jame is an old mosque dating back to 14th century. The mosque is famous for its great artistic tilework and its large minarets. Another aspect of Yazd's countless beauties is the wind catchers known as Badgir in Persian. Yazd's wind catchers, function as a natural system of ventilation to cool and refresh the atmosphere. Qanats are the other unique attractions of the old town of Yazd. These underground canals had been pivotal in providing different parts of the city with drinking water for thousands of years. Apart from civil attractions such Qanats and wind catchers and magnificent Islamic monuments, Yazd is also known as the center of Zoroastrianism in Iran.
Zoroastrian Fire Temple
is one of the most famous attractions of Yazd, known for its ancient burning fire. Towers of Silence, called Dakhmeh in Persian, is a Zoroastrian monument consisted of huge circular walls. These two hilltop towers were used as a place for purifying the dead bodies according to Zoroastrian faith. Pir-e Sabz or Zoroastrian Chak Chak is one the most sacred shrines of Zoroastrianism in Ardakan city of Yazd province. It is located on top of a mountain 72km away from Yazd near Kharanagh deserted village. Kharangah is a fantastic deserted adobe village with mud-brick buildings. The history of the village dates back to more than a thousand years ago. You will find a mosque, a caravanserai and a shaking minaret in Kharangah. One of the other sites around Yazd is Maybod Pigeon House. It is a three stories tower related to Qajar era and one of the biggest pigeon towers in Iran. The drive from Yazd to Maybod takes an hour and costs about 18 Euros. As mentioned above, Yazd is also a major destination of Iran desert tours.
Bafgh desert
is visited by thousands of visitors every year. They enjoy a wide array of desert entertainment in Bafgh and cherish the rare experience of a pristine sandy desert.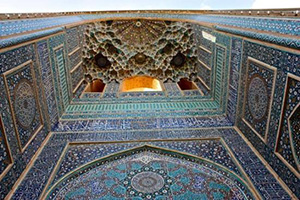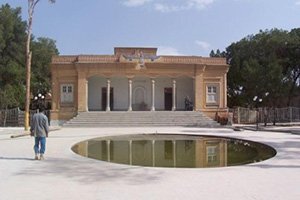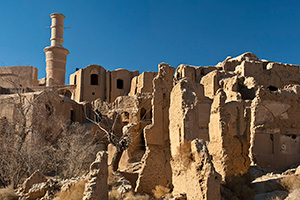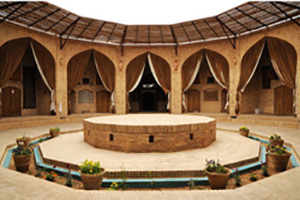 Yazd City
Yazd
, a popular destination for millions of visitors every year, is the first and only city in Iran listed as a UNESCO World Heritage Site. The city boasts a diversity of natural and historical tourist attractions. Yazd's unique architecture has made the city a distinct one among Iran's ancient cities. Yazd, as one of the favorite touristic cities of Iran, is a point of interest for many tourists. Yazd has retained the old look of its majestic traditional urban area. The unique architecture of the old buildings and their famous wind catchers are the first images coming to the mind when talking about Yazd's tourism industry.
Tehran's Hotels and Hostels
Regardless of where you choose as your destination (be it Yazd, Kashan, Isfahan and etc.) in Iran, your first stop is most probably Tehran, the capital. Even on the very rare circumstance that you don't include Tehran on your itinerary (that would be a grave mistake!), you will often need to spend a day or two in the city. The diversity and quality of options in Tehran's accommodation sector are simply mind-blowing. You will have a stunning range of choices among
Tehran's hotels
, nowhere else to be found in Iran. The options also abound when it comes to Tehran's guesthouses and hostels. Currently the hottest lodges on the market, hostels in Tehran claim a great share of annual gains of the budget accommodation in Iran. Seven Hostel was the first of these fabulous budget lodges and is considered by general consensus as the best
Tehran hostel
. If you are intrigued, you can go to the official website of Seven Hostel in Tehran (or any other hostel for that matter!) and do the booking online.